By Fauzia Aajan
My name is Fauzia Aajan and I'm originally from Afghanistan. I wasn't even a year old when I lost my mother, and I was seven when I lost my dad. I don't know how my mom died, but I know my father died because he was sick. I never learned what kind of sickness though. At age eight, I almost lost my brother, Sabir, who is the only family that I have left with me now. I have aunts, uncles, and cousins back in Afghanistan that my brother and I keep in touch with.
My brother and I came to the United States through a program called Project Life. It's a rehabilitation program for kids who have lost their parents. The program gives them a chance to just be kids. They stay in the United States for three months, and then return back home to live with family. In a small town called Waterport, there is a school that the kids go to during their stay in the United States to learn English.
How my brother and I got here was because of my aunt. My aunt worked in a factory that was owned by a family that helped get kids for the program. When she heard about it, she told them about my brother and me and how sick my brother was. I'm very thankful that we got to come to the United States because it saved my brother's life, and I got to meet some very wonderful people. When my brother and I got to the United States, the people in the program and my new family took my brother to the hospital. If they hadn't found the medicine for him, he could have died that day—that's how sick he was. When they got to the hospital they found out that he had hemophilia, a blood disease. Whenever he gets a cut it bleeds constantly. My brother and I got to stay in the United States because of his hemophilia. He takes medicine for it every other day. If he doesn't, he could die.
When I came to America, I didn't know any English at all. Project Life helped me, and I started school when we found out we would be staying in the United States for the whole year. I started school in first grade. I struggled a lot because I didn't understand what the kids were doing in school and it was very hard to make friends because I couldn't talk to the kids. My teacher and my parents helped me through. I'm very thankful to have the parents I have. Sometimes I do get mad and say that I want to go back home and wished that I had never came to the United States, but my parent know that I don't mean it. What teenager doesn't say things like that to their parents when they get mad at them? I stayed in Lyndonville for two years then I went to another school. I thought I would be going intoseventh grade  when I went back to Lyndonville. When I went to Lyndonville, they put me inninth grade because of my age. I don't really know how old my brother and I are, because we were born back home. My dad did keep track of when we were born and how old we were, but he didn't tell anyone before he died.  When we came to the United States, the people kind of just guessed our age.  After some paper work and my parents talking to the school, they put me in eighth grade, and I stayed there.
My brother and I have been in the United States for nine years now. When we were in Afghanistan, my brother couldn't do a lot of things like go to school for more than two weeks in a row because he was always sick. Now he's playing soccer and running around. He finished high school and now is going to college. I also will be going to college soon. I will be enrolling in my senior year this fall. I will be the first woman in my family to graduate from high school, which I'm very excited about.
I love being part of Project Life every summer and helping out. Since I have been in the United States, I have been helping Project Life every summer with the kids. I enjoy it a lot. When the kids first come, they are all shy and very sad, but when it's time to leave they look very happy. Some of them don't even want to leave.
During the summer we do a lot of fun things: go swimming, do pottery classes, English classes, art and crafts, and field trips to different places like Washington, DC. When the kids come for the program, they are hosted by different families. Sometimes we put two kids with one family. This year we have four Russian kids and two Afghan kids that will be here soon hopefully.I am very happy that I got to come to the United States because if I were back home, I wouldn't be doing all the fun things I get to do here with Project Life. Project Life has been a life changing experience for me.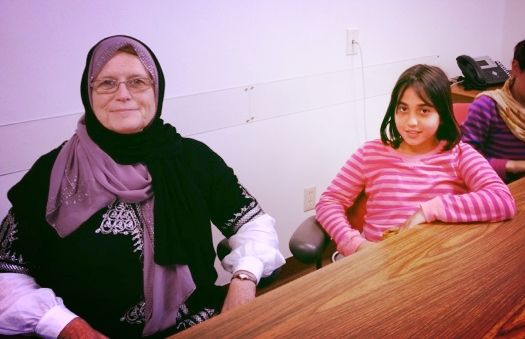 Project Life is a volunteer program that works to bring orphans from war-torn regions into safe homes in the United States. Children from Russia, Afghanistan, Bosnia, Sri Lankia, and other conflict zones are given the chance to recover physically, emotionally, and psychologically. Most importantly, they get to experience the childhood that was stolen from them in their home countries.
Please contact Project Life if you would like to make a donation, host a child, act as a mentor, or offer goods or services. www.projectlife-wli.org- Email plinfo@projectlife-wli.org- Phone (585) 682-0730
Social Share