Date of Event: April 06, 2013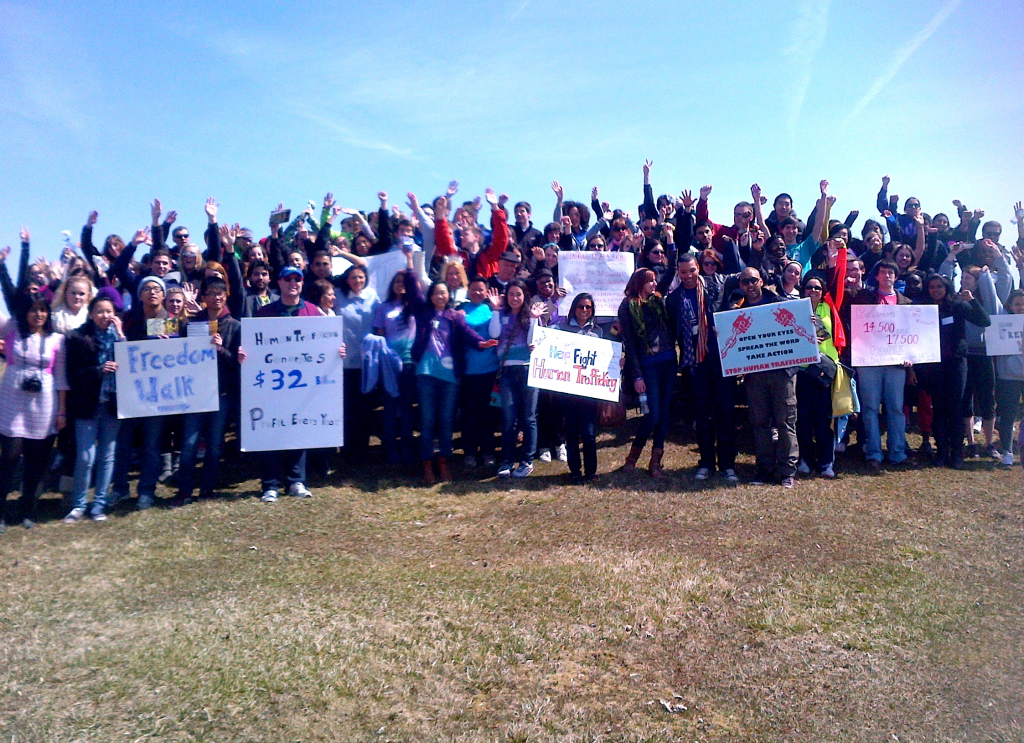 A Walk to End Slavery in the United States
By: Barbara Mian
UB has done it again!
UB is well known for taking part in special causes by hosting multiple walks. This past Saturday, it introduced a new cause, human trafficking.  A group of UB students, who go by the name 'Bloggers Against Social Injustice', collaborated with an organization called 'Free Them' in hopes of spreading the word about human trafficking that occurs in the United States and how citizens, like us, can help put a stop to it.  The event started off with fundraisers and food.  There were multiple booths installed at Knox Hall with a number of people, including Mrs. New York, sharing in-depth informa
tion about slavery occurring within our state's and country's borders.  People from various backgrounds and different states, cities, and schools were present to take part in the cause.
Members of the 'Free Them' organization and a recent survivor of human trafficking, Anna Beard, were present to share with the attendees statistical data and their stories about ongoing slavery in the United States. One of the speakers, Randy Phipps, mentioned a story of a 14-year old that was sold on twitter for sex.  He also stated a similar case that occurred not too long ago in Rochester, NY.  Another speaker mentioned that people from Canada and Mexico are brought into the United States for agricultural crop work and are paid much less than a minimum wage worker.
The last speaker of the day, Anna Beard, shared with us her survival story of domestic minor sex trafficking, DMST.  Born in Kolkata, India, Anna was adopted by an American family from North Carolina.  Throughout her teenage years, she faced severe depression and sexual and physical abuse. Now, as a survivor advocate, she plays an active role in assisting multiple organizations across the country to help victims like herself.
After the conference, everyone got ready for the first Freedom Walk hosted by UB. For an event that was planned in just four months, it was a huge success!
Social Share